Senior

Recruiter

-

Professional

Staff

(0,8-1,0

fte)
Do you have a passion for recruitment? And are you looking for new experiences within talent attraction by joining a successful top-ranking Dutch university?
Position
Non academic staff (supporting staff)
Irène Curie Fellowship
No
Service(s)
Human Resources Management
Reference number
V83.6098
Job description
Within our Talent Attraction (TA) Team we have an opening for an experienced Senior Recruiter. In this role you will be working with our services side of the organization. At the TU/e we have large and professional teams working in fields such as IT, Finance, Education & Student Affairs, General Affairs, Real Estate, Communication and HR. Many of our services are growing and transferring to new ways of working, and for this reason extra support in talent attraction is needed.

As an experienced Senior Recruiter, you act as a business partner to the various hiring teams you will get to work with. You'll attract talents on regional or even international level. Next to actively supporting the coordination of our interview processes, you will also actively source talented candidates. It's your passion for getting in touch with passive candidates that will eventually contribute to your recruitment successes. You will be involved in pre-selection of candidates with the objective of offering shortlists/ talented profiles to your hiring managers. Next to your daily recruitment activities, we also offer you opportunities in joining employer branding related projects, including participating in various career events. Your own ideas are most welcome, and we are happy to also learn from your recruitment insights.

At the TU/e and in our TA team the work environment offers significant freedom and flexibility. You will have the chance to build up relationships not only with your internal stakeholders, but through your credibility you will become a trusted partner for them, helping and advising them regarding their hiring choices. After all, it is the people that create the culture. Additionally, your drive for achievement will help to ensure that your stakeholders are engaged and committed throughout the entire process. You have an independent role, yet you are supported by your recruitment and HR colleagues. As a Senior Recruiter you will be joining a small but connected team, that appreciates the fun factor as well!

Our team
The Talent Attraction team started in March 2019. Eindhoven University of Technology was the first university in the Netherlands to setup a dedicated recruitment team. Since 2019 many other universities in the Netherlands have followed with in-house recruitment. As a member of the Talent Attraction team, you will have the opportunity to further professionalize and expand recruitment within the university.                                                                

The Talent Attraction (TA) team currently consists of 5 colleagues (project lead/recruiter, two recruiters for professors, one for professional staff, project coordinator talent attraction). This position will be an addition to the team and is focused on the professional staff side of the university. Our TA is expecting growth in the coming years, to keep up with the growth ambition of the TU/e itself. You may also read more about the TU/e's strategy and ambition on TU/e Strategy 2030 (tue.nl).
Job requirements
We are looking for a colleague who would like to contribute to a high-quality professional service in a personal culture:
You have senior (7-10 years) of recruitment experience, preferably gained on the agency as well as on the corporate/in-house side;
You have a passion for searching and sourcing for candidates who are not actively looking for a position;
You have recruitment experience within the domain of Finance or IT, and preferably also in the context of education or government institutions;
You have a bachelor's or a master's degree;
You have strong verbal and written skills in Dutch and English (at C-level);
You have a structured approach and you show guts and determination.
Conditions of employment
An exciting position within an international yet personal university. You are right in the middle of the students, on a green campus within walking distance of the central station. Besides an attractive work environment, we also offer you:
A monthly salary of minimum € 3.974,- to maximum €5.439,- for full-time employment, depending on your knowledge and experience (scale 11 collective labour agreement for Dutch Universities).
In addition to vacation pay, a structural end-of-year bonus of 8.3%.
A favorable arrangement for more holidays or a sabbatical.
You will be appointed for a period of 1 year with the possibility of extension.
A selection model for additional fringe benefits.
Working hours in consultation for an optimal work-life balance.
Scope for your talent with advancement prospects and excellent development opportunities such as mentoring, workshops and coaching.
Partially paid parental leave and reimbursement for commuting expenses, working from home and the internet.
A generous employer contribution to the favorable ABP pension plan.
Here you can discover even more information regarding our conditions of employment. Build on your career at TU/e!
Information and application
About Us
Eindhoven University of Technology is a top-ranking Dutch university that combines scientific curiosity with a hands-on attitude. Our spirit of collaboration translates into an open culture and a number 1 position in collaborating with advanced industries. Fundamental knowledge enables us to design solutions for the highly complex problems of today and tomorrow.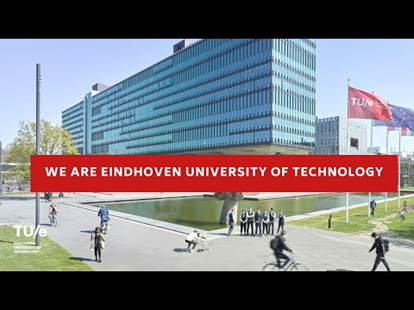 More Information and Application
For more information about the position, please contact Bas den Bakker, Talent Attraction Partner, via b.a.d.bakker@tue.nl or 06-51206442.
You can respond to this vacancy via our application page. Please also include a letter of motivation.
For information about terms of employment, click here and please visit www.tue.nl/jobs to find out more about working at TU/e!
You can respond to this vacancy via the apply now-button on the vacancy website of the Eindhoven University of Eindhoven. Please also include a letter of motivation.
We look forward to your application. We will screen your application as soon as possible and the vacancy will remain open until the position is filled.

Keywords: talent attraction, talent acquisition, recruitment, recruiter, employer branding