PhD

Position

on

Weather

Monitoring

using

5G-and-Beyond
Irène Curie Fellowship
No
Department(s)
Electrical Engineering
Institutes and others
NWO
Reference number
V36.6608
Job description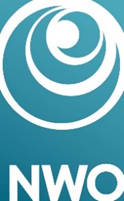 Background
High-resolution information on the space-time variability of rainfall is indispensable for human endeavors such as weather prediction, water management, agriculture and traffic control. However, in many areas around the world this is not available. The urgent need for rainfall information is only expected to increase during the coming decades in view of global change, with its projected growth of the world's population and increased occurrence and intensity of hydro-meteorological extremes. The 5th generation (5G) telecommunication system being rolled out globally could provide exactly this, making use of electromagnetics concepts and effects that one usually aims to minimize in communication systems.
However, before this can be achieved, fundamental research needs to be carried out in order to understand the relationship between 5G radio access network (RAN) parameters and weather variables, in particular rainfall rate. This is exactly what 5G+-Weather aims to achieve. Using the 5G infrastructure, including fixed wireless access and user links, a much finer spatial resolution (100-200m) compared to existing resources can be obtained, while the propagation properties of the 5G mm-wave frequency bands provide an opportunity to determine different weather conditions like the type, size and shape of precipitation particles (hydrometeors), as well as fog and humidity. This will be based on fundamental electromagnetics, as well as concepts from 5G, 6G, propagation modelling, antenna design, and astronomy.
As opposed to the use of backhaul connections in legacy systems, we will investigate precipitation monitoring for fixed wireless access and user connections in 5G systems and beyond. By intensely collaborating and simultaneously following a bottom-up (TU/e) as well as a top-down (TU Delft) approach, high-accuracy, cross-validated data extraction methods for weather parameters will be developed for monitoring weather conditions, notably rainfall characteristics, at a 100-200m spatial resolution and a time resolution of the order of seconds.
PhD Research Position
The PhD position at TU/e will focus on the bottom-up approach by investigating an equivalent laboratory set-up to study effects of weather parameters on the physical quantities of mm-wave propagation, e.g. attenuation, phase shift and cross-polarization, including an uncertainty analysis. The set-up will allow for (equivalent) movement of the user device. Here, time-averaged values as well as time-varying effects, e.g. phase jitter, will be studied. Afterwards, a study will be conducted on how these effects influence the system-level parameters of a 5G mm-wave radio link, and to which uncertainty level weather parameters can be estimated from these system-level parameters given a certain scenario.
The experimental set-up will be based on CWTe's system-level testbed and a newly designed miniature weather emulation chamber, which will be developed in close collaboration with TU Delft. Special care will be taken to validate the chamber's RF performance and equivalence to real weather and channel conditions. In this way, system-level mm-wave wireless communication testing is taken to an unprecedented level by introducing the ability to include local weather effects in the channel for the first time in an RF over-the-air lab measurement. This will allow testing of devices for their dynamic adjustments under different weather and channel conditions, and to relate higher-level system metrics like bit error rate and error vector magnitude to the equivalent weather conditions. Moreover, the effects of physical quantities on the radio system performance will also be modelled using commercial state-of-the-art system-level modelling tools to verify the validity of the experimental results.
Job requirements
Applicants should have, or expect to receive, a Master of Science degree or equivalent in a relevant electrical engineering or applied physics discipline.
Previous experience in the (practical) areas of antennas and/or microwave engineering is required.
In addition, selection is based on the performance of the candidates in other works (e.g. thesis and advanced level courses), as well as through interviews and assignments.
Besides good subject knowledge, emphasis will be on creative thinking, motivation, ability to cooperate, initiative to work independently and personal suitability for research training.
Proficiency in using scientific and engineering software packages such as Matlab, ADS, CST etc. are advantageous.
Fluent in spoken and written English.
Conditions of employment
A meaningful job in a dynamic and ambitious university, in an interdisciplinary setting and within an international network. You will work on a beautiful, green campus within walking distance of the central train station. In addition, we offer you:
Full-time employment for four years, with an intermediate evaluation (go/no-go) after nine months. You will spend 10% of your employment on teaching tasks.
Salary and benefits (such as a pension scheme, paid pregnancy and maternity leave, partially paid parental leave) in accordance with the Collective Labour Agreement for Dutch Universities, scale 27 (min. €2,541 max. €3,247).
A year-end bonus of 8.3% and annual vacation pay of 8%.
High-quality training programs and other support to grow into a self-aware, autonomous scientific researcher. At TU/e we challenge you to take charge of your own learning process.
An excellent technical infrastructure, on-campus children's day care and sports facilities.
An allowance for commuting, working from home and internet costs.
A Staff Immigration Team and a tax compensation scheme (the 30% facility) for international candidates.
Information and application
About us
Eindhoven University of Technology is an internationally top-ranking university in the Netherlands that combines scientific curiosity with a hands-on attitude. Our spirit of collaboration translates into an open culture and a top-five position in collaborating with advanced industries. Fundamental knowledge enables us to design solutions for the highly complex problems of today and tomorrow.
Curious to hear more about what it's like as a PhD candidate at TU/e? Please view the video.
Information
Do you recognize yourself in this profile and would you like to know more?
Please contact dr. ir. L.A. Bronckers, email l.a.bronckers[at]tue.nl.
Visit our website for more information about the application process or the conditions of employment. You can also contact HR Services, email HRServices.Flux[at]tue.nl.

Are you inspired and would like to know more about working at TU/e? Please visit our career page.
Application
We invite you to submit a complete application by using the apply button.
The application should include a:
Cover letter in which you describe your motivation and qualifications for the position.
Curriculum vitae, including a list of your publications and the contact information of three references.

We look forward to receiving your application and will screen it as soon as possible. The vacancy will remain open until the position is filled.